Deeply moving and heavy on grandiose atmosphere, soaring vocals and crushing riffs, Season's End's debut album The Failing Light elegantly demonstrates that you need not travel to Scandinavia to find perfectly crafted symphonic metal. Having spent the last three years honing a sound that transcends the boundaries of gothic metal, this Hampshire based sextet have created an album that is both astoundingly fresh and incredibly mature; qualities that can be attributed to the band's refusal to resort to tired clichés. "We always strive to stay true to ourselves when writing," states lead vocalist Becki Clark, "we don't deliberately try and conform to any stereotypes or conventions; we make the music that we'd like to hear". It is this attitude that truly sets Season's End apart in a genre that is all too often characterised by rigidly set formulae and has helped propel them into the collective consciousness of Britain's burgeoning underground metal scene.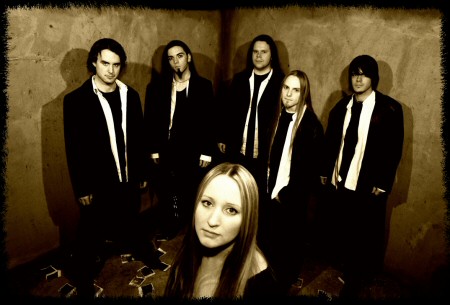 Information for 'The Failing Light' promotion by 1 Records, 2005:
Despite being entirely self financed on its initial release last Summer, The Failing Light was met with universal critical acclaim in the British rock press with Metal Hammer hailing the band as "new heroes for the British Goth movement". This was followed by an immensely successful UK tour culminating in a triumphant appearance at Bloodstock which was summed up perfectly by metal magazine Zero Tolerance; "As a unit they shine brightly - their power, poise and precision surely marks them out for bigger things". Undoubtedly 2004 was the year that Season's End established themselves as a genuine underground phenomenon. However, with the release of the re-mixed version of The Failing Light scheduled for July alongside an extensive UK tour, a main stage slot at Bloodstock and the release of the haunting video for "A Ghost In My Emotion" 2005 looks set to see Season's End take their brand of emotionally intense gothic metal to a much wider audience.