'The Failing Light' was released in the UK on September 19th 2005 and is available from all good music shops and online from Play, Amazon and many more.

The album has also been released in Japan through Kohske Music on the 25th October 2006 and in Russia through Mystic Empire on the 24th April 2006.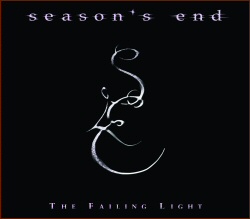 Touch
Ghost In My Emotion
One Sadness
Innocence
Nothing After All
Celestia
Ghost In My Emotion [video]
[Audio & Video Downloads] :: [Read The Lyrics]
'The Failing Light' was performed by:
Becki Clark - Voice, Cello, Viola, Keyboards
Dave Smith - Keyboards
David Stanton - Guitars, Voice, Bass, Keyboards
Paul White - Drums & Percussion
Violin on 'Touch' performed by Laura Moors
Music & lyrics by Season's End with Tim Gifford-Hull (1, 3, 5 & 6), Danny Russell (5 & 6) and Matt Marriage (1 & 2). All songs published by Platinum Sounds Publishing / Peer Music
Produced and engineered by Season's End and Dean Cracknell at Pale Cow Studios April to October 2003. Drums produced & engineered by Jason Wilcock at Stakeout Studios, March 2003. Mixed by Adi Winman at The Lodge, November 2004 to May 2005. Mastered by Clive Cherry at Tongue and Groove, May 2005.
Image manipulation by Kevin Ashworth. Additional artwork by Dean Cracknell and Season's End. 'Grey Man' played by Chris Roper, concept by Alex Stockwell. Band photography by Alex Flahive. Jewel case edition / booklet front cover photography by Mark Higgins. Other photography by David Stanton.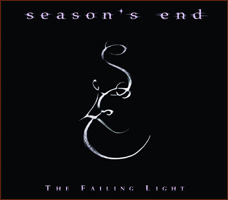 Limited Edition Enhanced CD Digipack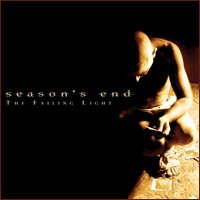 Standard Edition CD